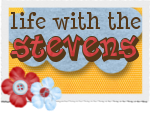 As a single parent to 9yrs old boy, I am looking every ways where I could meet both ends. As the school year about to start this coming June 2011, I am saving every penny I have for the enrollment of my son. Joining
$25 Paypal Giveaway
would at least somehow add to my savings. Of course, this money isn't mine yet, but I am praying that Lord will make me win. I already thank Lord for it.
Its hassle free in joining to this giveaway, it only has a few requirements. So if you are enthusiast in joining giveaways. Check this
link
.
Thank you for creating this giveaway; it's a breakaway for us to be in debt. Good luck to everyone who joined this giveaway. Let's cross fingers. Lastly, you still have few days to join, because the closing date is
May 6, 2011
and the winner will be announce on
May 7th, 2011.